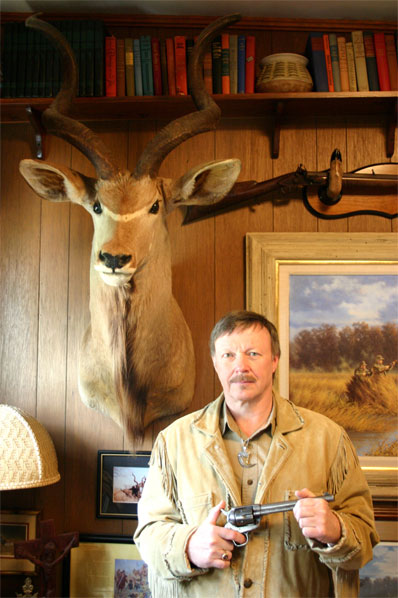 Michael Schreck was born in Cullman, Alabama and raised in nearby Decatur where he still resides. He graduated from the University of North Alabama. His work has illustrated numerous books and magazines and is featured in private and public collections throughout the world including The Owsley Brown Fraizer Museum of Historical Arms if Louisville Kentucky, The Favell Museumin Klamath Falls, Oregon, the Anniston Museum of Natural History in Aniston, Alabama, The Alabama Wildlife Federation Museum in Prattville, Alabama, and Auburn University in Auburn, Alabama.
Michael Schreck was born and raised in a hunting and fishing envirionment and maintains that his was a major influence on his desire to paint wildlife scenes. It is his hunting experiences that he believes are the core of his credibility as a wildlife artist. " I know my subject and their environments. I have hunted them, harvested them, dressed them, studied them from the inside out and more than likely had them for supper."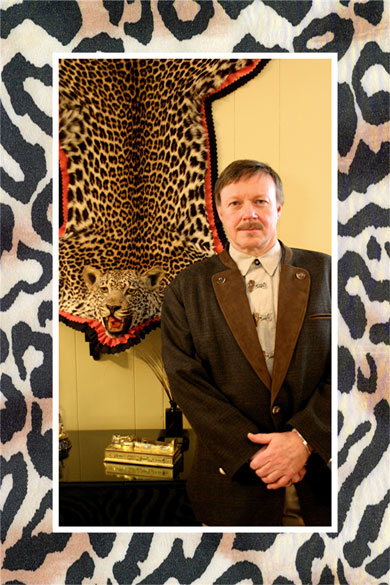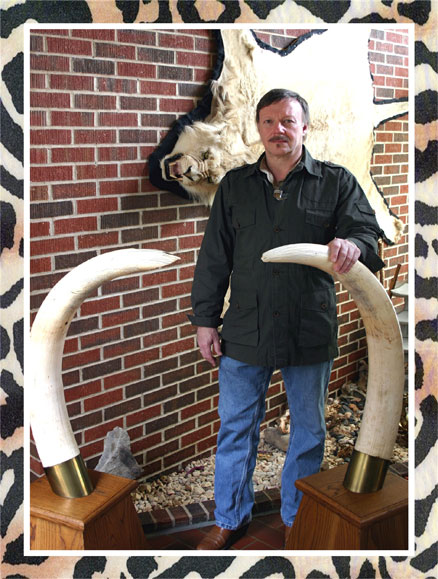 As a wildlife painter, Schreck is reminiscent of Wilhelf Kuhnert and Carl Rungius in that he too approaches his subject from the perspective of hunter-artist. His hunting adventures have spanned the world. He has hunted and killed the dangerous game of Africa - Cape buffalo, lion, leopard, and elephant. he has hunted red stag in Scotland and wild boar in the Carpathian Mountains of Romania, driven pheasants in Hungary as well as big game and bird shooting throughout North America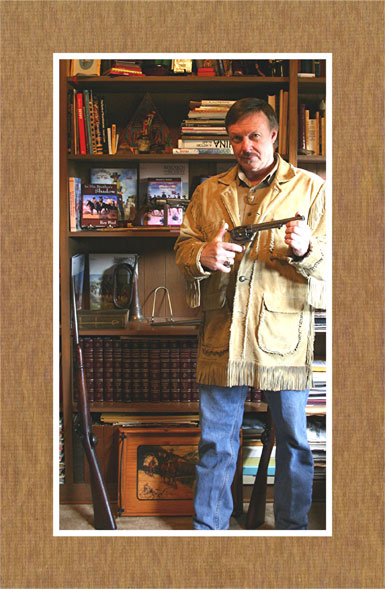 As a historical painter, he feels strongly about the importance of authenticity and will go to great extremes to achieve it. His efforts include not only exhaustive research but also a willingness, if at all possible, to go to the area to study the surroundings and gain a better understanding of the actual site. This determined effort has carried him to such exotic locales as the Zulu War battlefields of Isandlwana and Rourke's Drift in the South African wilderness. Over the years he has also amassed a splendid library of reference books and a magnificent collection of historical artifacts to help enssure authenticity in his paintings.
Michael Schreck
Michael Schreck's subject matter casts a wide shadow: the American Civil War, Western historical with an emphasis on the Indian War period, and in particular Custer oriented themes; wildlife - African, North American, and European as well as hunting and fishing sporting scenes. There are also his portraits - magnificent renditions commissioned by clients to record their hunting and fishing adventures and destined to become family heirlooms.